O site Dallas News publicou 1 noticia onde diz k vai haver 4 temporada da serie e k  a produção de prison break passara de  North Texas para Los Angeles para a próxima temporada.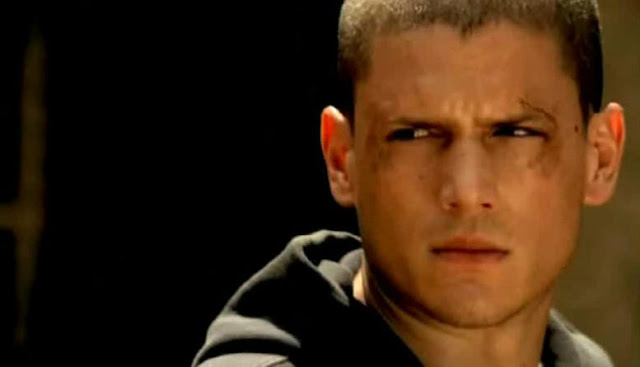 Prision Break veio para Dallas após uma primeira temporada em Chicago. Um total de 35 episódios foram fuzilados em North Texas - 22 em sua segunda temporada e 13 º desta temporada anterior à greve - para quase US $ 50 milhões, Ms. Burklund disse, e um total de impacto econômico para a área de US $ 122,5 milhões. O custo médio episódio $ 1,4 milhões, foi filmado em oito dias e trabalham 600 pessoas, acrescentou.
"Tiro as duas últimas temporadas da Prisão Break em Dallas foi uma experiência fantástica, e estamos extremamente gratos a esta talentosa comunidade de pessoas produção, actores e vendedores,"  disseMr. Alexander.
Aqui deixo tb 1 extracto da noticia :
Fox's Prison Break probably will move production from North Texas to Los Angeles for next season, officials confirmed Friday.
"The producers have an exciting idea for next season's storylines, and unfortunately, it may require moving the series back to Los Angeles for creative reasons," said Chris Alexander, a spokesperson for 20th Century Fox Television.
The show has not officially been picked up for its fourth season, but apparently writers rethought the storyline during the three-month Writers Guild of America strike. Prison Break's crew was informed of the potential move this week, said Janis Burklund, head of the Dallas Film Commission. "We haven't given up on it," she said of the show. "I've been calling producers and asking what can we do, if anything, to keep this here."
Prison Break came to Dallas after an initial season in Chicago. A total of 35 episodes were shot in North Texas – 22 in its second season and 13 this season prior to the strike – for almost $50 million, Ms. Burklund said, and a total economic impact to the area of $122.5 million. The average episode cost $1.4 million, was shot in eight days and employed 600 people, she added.
The news of the potential move came suddenly, Ms. Burklund said, after the Dallas Film Commission was already in negotiations to keep Prison Break in North Texas for two more years, long enough to assure the show of syndication. The two additional seasons would have meant direct spending of $61.6 million and an economic impact of $154 million, she said.
Para lerem o resto da noticia : http://www.guidelive.com/sharedcontent/dws/ent/television/stories/DN-prisonbreak_0223gl.State.Edition1.2a2ea5c.html